2018-2019 Trip Of The Month Draw
October 15, 2018
Ticket sales are now closed for the 2018-2019 Trip of the Month Draw. Thank you to everyone who supported our program.
If you are interested in being on a waiting list for the 2019-2020 Trip of the Month draw please email info@saultcrimestoppers.com with your name and phone number. We will confirm receipt of your message.
We will likely commence selling tickets for the next draw late spring/early summer of 2019! Payment methods accepted are: Cash, Cheque, E-Transfer, Visa & MasterCard.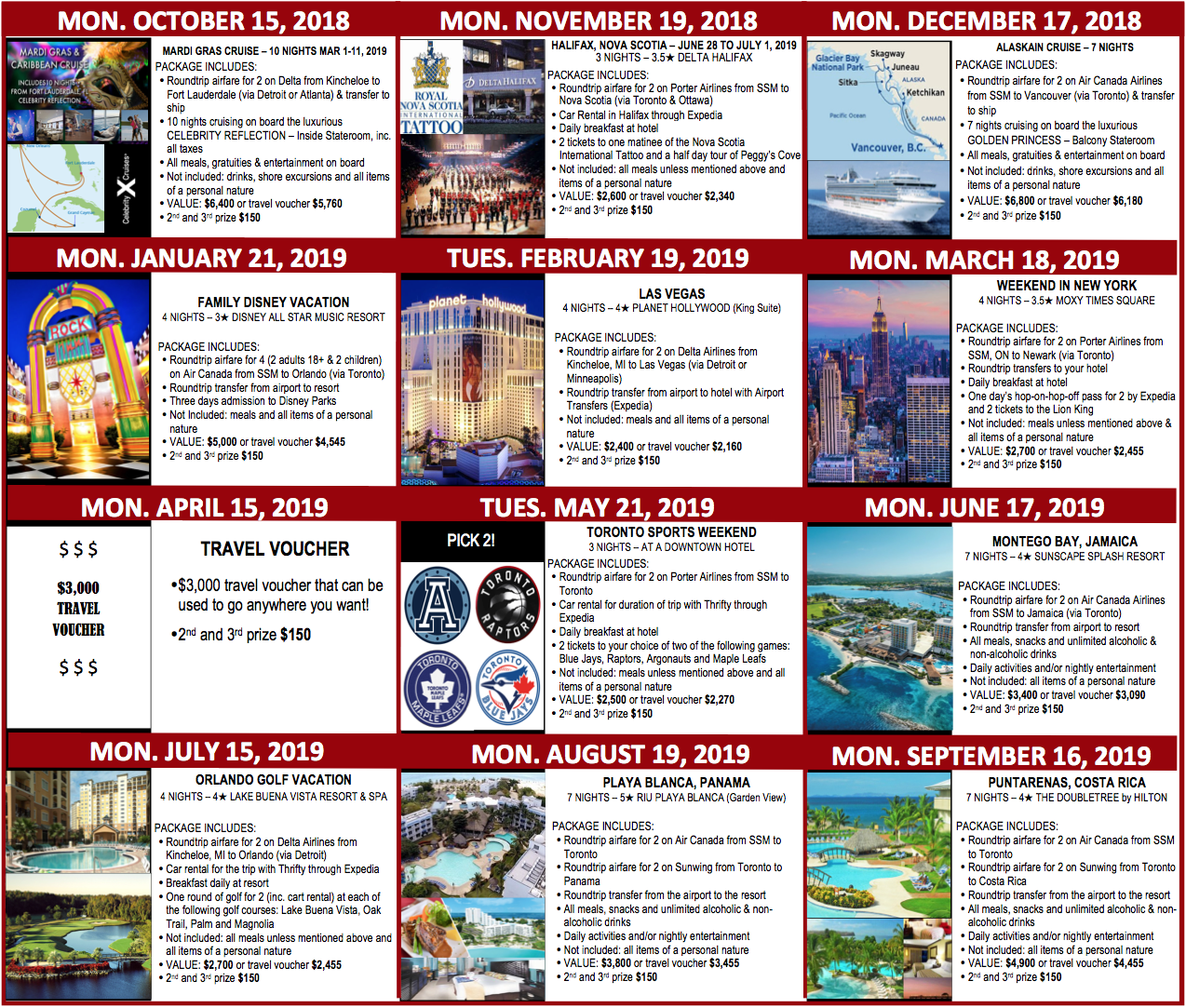 ---